Welcome to Shoreside Theatre – your North Shore theatre whānau.
We would love you to join us either as a creative or as part of our audience.
Our annual program includes summer Shakespeare in the Park, mid-winter murder mysteries by Agatha Christie and our One Act Play season.
Now Playing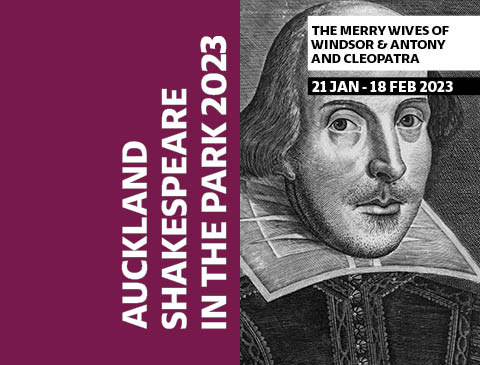 William Shakespeare, The Bard of Avon – a man who needs no introduction. His stories have stood the test of time. But they were never written to be read – they were written to be experienced! And where better to see it than a traditional outdoor amphitheatre in the heart of Takapuna. There are two fabulous plays on offer this summer. As the sun goes down, you'll be treated to sumptuous costumes, creative production design, and passionate performances by a talented troop of local actors.
Proudly presented by Shoreside Theatre – this summer we are thrilled to invite you to return to The PumpHouse Outdoor Amphitheatre for a special night of Shakespeare.
Latest News