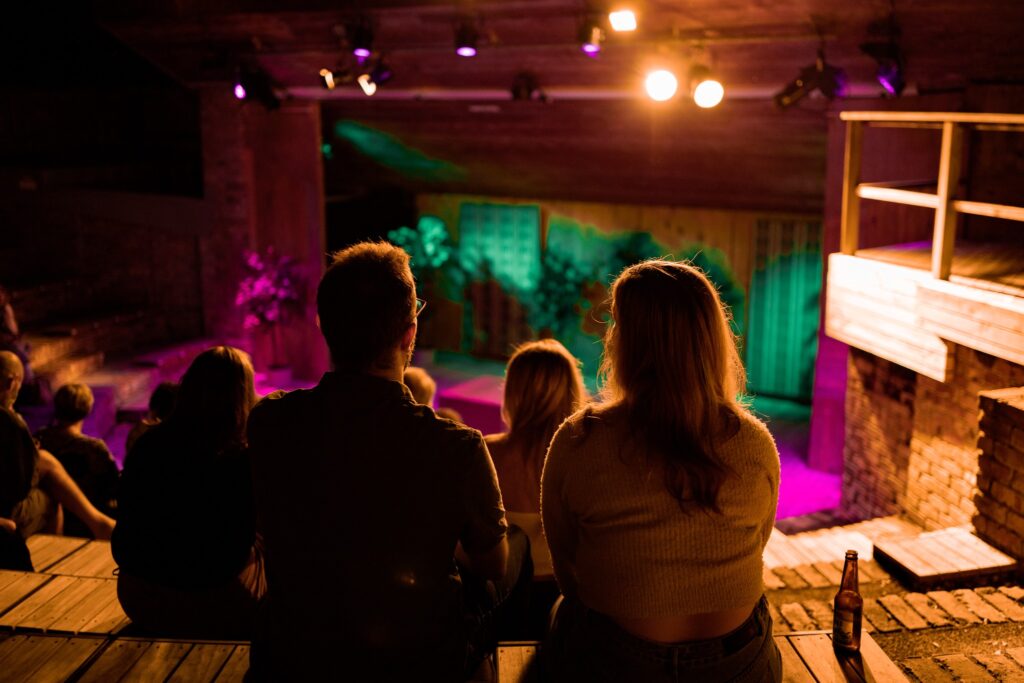 Welcome to Shoreside Theatre
Your North Shore theatre whānau.
We would love you to join us either as a creative or as part of our audience.
Our annual program includes summer Shakespeare in the Park, mid-winter murder mysteries by Agatha Christie and our One Act Play season.
Auditions – Shakespeare in the Park
Auckland Shakespeare in the Park returns in 2024!
Seize your chance to be part of along standing tradition and give your acting muscles a really good work out by performing outdoors.
Shoreside Theatre Inc is once again presenting a season of Shakespeare under the stars in the outdoor amphitheatre at the iconic PumpHouse Theatre, Takapuna.
One season – two plays by the Bard.
Measure for Measure directed by James Bell
A play that explores power in all it's forms and how it changes people – not always for the good! It is a play for our times exploring the power dynamic at its worst.
Devious plans, innocence threatened with a side order of ribald comedy thrown in.
https://en.wikipedia.org/wiki/Measure_for_Measure
A Midsummer Night's Dream directed by Grae Burton
A fantastical romp through love and relationships. Magic, mayhem and the meanderings of The Mechanicals – all on a midsummer night.
One of Shakespeare's best known works.
https://en.wikipedia.org/wiki/A_Midsummer_Night%27s_Dream
AUDITIONS TO BE HELD
Thursday 31st August from 7pm – 9.30pm or
Sunday 3 September from 1pm -4pm
All casting completed by September 10
Performance Dates
Sat 20th January to Sat 17th February 2024.
Performance dates alternate with a schedule provided well in advance.
Rehearsal schedule
Measure for Measure – Tuesdays 7pm – 9.30pm and Sundays 3pm – 6pm
A Midsummer Night's Dream – Thursdays 7pm-9.30pm and Sundays TBC
Rehearsals begin Tuesday September 12
There will be a break in rehearsals after December 17 until January 7 2024
Please register your interest to sign yourself up for the Shakespeare in The Park 2024 auditions
Shoreside Theatre is a community theatre group based in Milford on the North Shore. All roles are unpaid.Look forward to working with you!